Random Search
-
Browse all Words
-
Flashcards
-
Test yourself
---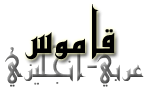 Show Arabic Keyboard
| Audio | English | Pronunciation | Arabic |
| --- | --- | --- | --- |
| | I want | Ureed | أريد |
Related Lessons
Example Sentences
لا، لم أزرها بعد، ولكني أريد أن أزورها خلال السنة القادمة مع زوجتي.
Laa , lam azurhaa ba3d, wa laakenny ureed an azoorahaa 7'ilaal assanah alqaademah ma3 zawjaty.
No, I haven't visited America yet, but I want to visit it during the next year with my wife.
أريد أن أعزمك على العشاء مساء يوم الخميس، هل تستطيع أن تأتي؟
Ureed an a3zimak 3alaa al3ashaa2 masaa2 yawm al7'amees, hal tasta6ee3 an ta2ty?
I want to invite you for dinner on Thursday evening, can you come?
أريد أن اشتري هدية لعيد ميلاد صديقي. ما رأيك؟ ماذا اشتري له؟
Ureed an ashtary hadiyyah le3eed meelaad 9adeeqy. maa ra2yuk? Maad'a ashtaree lah?
I want to buy a gift for my friend's birthday. What do you think? What shall I buy him?
آآه! البنكرياس عندي لا ينتج الأنسولين؟! أريد أن أعرف لماذا
Aah! Albinkiryaas 3endy laa yuntij alansoleen?! Ureed an a3rif limaad'aa
Aah! my pancreas does not produce insulin?! I want to know why
و كذلك أريد كراسي و طاولة للدراسة
Wa kad'aalik ureed karaasy wa 6aawilah liddiraasah
Also I want chairs and a table for studying
و ما العمل الآن؟ أريد مشاهدة المباريات
Wa maa al3amal alaan? Ureed mushaahadat almubaarayaat
and what shall we do now? I want to watch the matches
مرحبا أخي، أريد شراء جلاية صحون لو سمحت
Mar7abaa a7'y, urdeed shiraa2 jallayat 9o7oon law sama7t
Hello brother, I want to buy a dishwasher please