Random Search
-
Browse all Words
-
Flashcards
-
Test yourself
---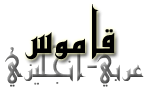 Show Arabic Keyboard
| Audio | English | Pronunciation | Arabic |
| --- | --- | --- | --- |
| | Now | Alaan | الآن |
Related Lessons
Example Sentences
حقاً ؟! يجب علينا أن نكون حذرين في نشاطاتنا من الآن وصاعداً ونصعّد عملياتنا ضدّ عصابات النظام
7aqan?! yajeb 3alaynaa an nakoon 7ad'ireen fee nashaa6aatinaa men alaan wa 9aa3edan wa nu9a3ed 3amaleyyaatinaa 9'idd 3i9aabaat anni6'aam
Really?! We must be careful in our activities from now on and step up our operations against the gangs of the system
هل تعرف أنّ بإمكانك الآن تصفح الموقع على الآيفون والآيباد؟
Hal ta3ref anna be2imkaanika alaan ta9afu7 almawqe3 3alaa alayfoon walaybaad?
Did you know that you can now browse the site on your iP hone and iPad?
سَامِحْنا، سَنُرسِل لَك شَخْص الآن
Saami7naa sanursil lak sha7'9 alaan
Sorry, we will send you someone now
لكنِّي في الحَمَّام الآن، كَيف سَأفْتَح البَاب؟
Laakinny fee al7ammaam alaan, kayfa sa2afta7 albaab?
But I am in the bathroom now, how I can open the door?
سامحنا، سأغيرها لك الآن
Saame7naa, sa2u3'ayyeruhaa laka alaan
Forgive us, I will change it for you now
أنا الآن مع اللاعب المحترف ماجد بن بكر
Anaa alaan ma3a allaa3eb almu7taref maajed bin bakr
I'm now with the professional player Majed bin bakr
ماذا تريد أن تقول لجماهيرك الذين يشاهدونك على الشاشة الآن؟
Maad'aa tureed an taqool lijamaaheerik allad'een yushaahidoonak 3alaa ashaasha alaan?
What do you want to say to your fans that are watching you now on the screen?
لا بكرا أخلص ان شاء الله. خلينا نتعشا الآن
Laa bukraa a7'alle9 in shaa2 Allah. 7'aleenaa nat3ashaa alaan!
No tomorrow I'll finish God willing. Let east have dinner now
و ما العمل الآن؟ أريد مشاهدة المباريات
Wa maa al3amal alaan? Ureed mushaahadat almubaarayaat
and what shall we do now? I want to watch the matches
طيب، الآن أحولك
6ayyeb, alaan u7awelak
Ok, I'll transfer you now
كنت سأستأذن منك ولكنك لم تكن موجود في الصباح. لا تقلق، أنا الآن سأذهب وأبحث عنها
Kunt sa2astad'en mink wa laakinnaka lam takun mawjood fe a99abaa7. Laa taqlaq, anaa alaan sa2ad'hab wa ab7ath 3anhaa
I was going to take your permission, but you weren't available in the morning. Don't worry, I'll go now and look for them
طيب الآن أروح وأشوف لك... ما لقيته
6ayyeb alaan aroo7 wa ashoof lak ... maa laqeetuh
Ok I'll go and check for you now ... I did not find it