Random Search
-
Browse all Words
-
Flashcards
-
Test yourself
---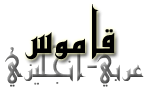 Show Arabic Keyboard
| Audio | English | Pronunciation | Arabic |
| --- | --- | --- | --- |
| | You want | Tureed | تريد |
Example Sentences
في أيّة دولة تريد أن تدرس؟
Fee ayyat dawlah tureed an tadrus?
Which country do you want to study in?
ماذا تريد أن تقول لجماهيرك الذين يشاهدونك على الشاشة الآن؟
Maad'aa tureed an taqool lijamaaheerik allad'een yushaahidoonak 3alaa ashaasha alaan?
What do you want to say to your fans that are watching you now on the screen?
حاولت ولكنك لا تريد أن تسمع... يا لك من مذيع فاشل
7aawalt walaakennaka laa tureed an tasma3...Yaa lak min mud'ee3 faashel
I tried but you don't want to listen...What a bad presenter you are!
لماذا تريد أن تعمل بهذه الشركة؟
Limaad'aa tureed an ta3mal bihaad'hi asharekah?
Why do you want to work for this company?
إذا كنت تريد التحدث باللغة العربية، يمكنك متابعة موقع ارابيك بود
Id'aa kunta tureed atta7aduth billu3'ah al3arabeyyah, yumkinuka mutaaba3at mawqe3 araabeek bod
If you wanted to speak in the Arabic language, you can follow the website ArabicPod