&nbsp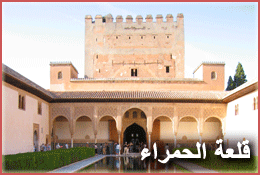 We take a trip to the "Red Fortress" in Granada which was once one of the residents of the Arab Muslim rulers of the city and is now considered one of the most visited attractions in the world. Watch the video more than once to get to grips with the many Arabic sentences and phrases taught along the way
&nbsp
&nbsp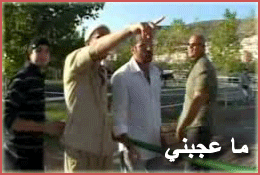 Four guys thinking about doing some sort of activity and one expresses concern over what he has just seen. The conversation between the guys is quite challenging to pick up but fear not as we go through it step by step and break it down. The video comprises of lots of useful vocabulary so tune in and start learning.
&nbsp
&nbsp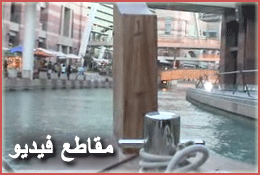 Sit back, relax and enjoy the various clips in this podcast, where there are plenty of useful expressions to feed your Arabic loving brain! The clips range from on flight to the park to riding a boat, so do join us.
&nbsp
&nbsp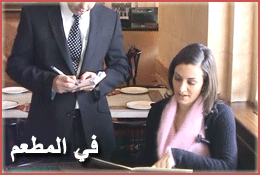 Come and dine with us as we visit a restaurant in West London for some great Arabic cuisine. Learn all the lingo you'll need when eating out. We teach you what to say every step of the way, from asking for a table, to asking for the bill at the end of your meal. So tune in, tickle your taste buds and feed your brains with this video podcast!
&nbsp
&nbsp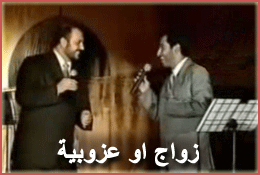 Today we present to you a special clip on two guys debating, by singing, which is better, the married life or the single one. This clip is mostly geared towards intermediate or higher Arabic learners. Colloquial Arabic is used in the clip and it's entertaining so enjoy!
&nbsp
&nbsp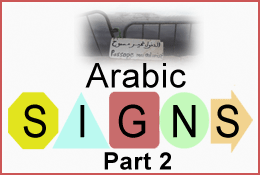 This is the second part of the podcast on Arabic signs. We explore further signs that can be seen in everyday Arab life. This podcast is suitable for all levels. Join in the fun!
&nbsp
Latest Video Comments
@tomest05, on devices such as the iPad, yo...
Video appears to be down here. I am using ...
It won't play for me :(
I am trying to recover my Arabic of 25 yea...
ãÇ åæ ÇÓã ÇáäÔíÏ Ýí åÐÇ ÇáÏÑÓ¿ÇÚÌÈäí ßËíÑ

Advertisement